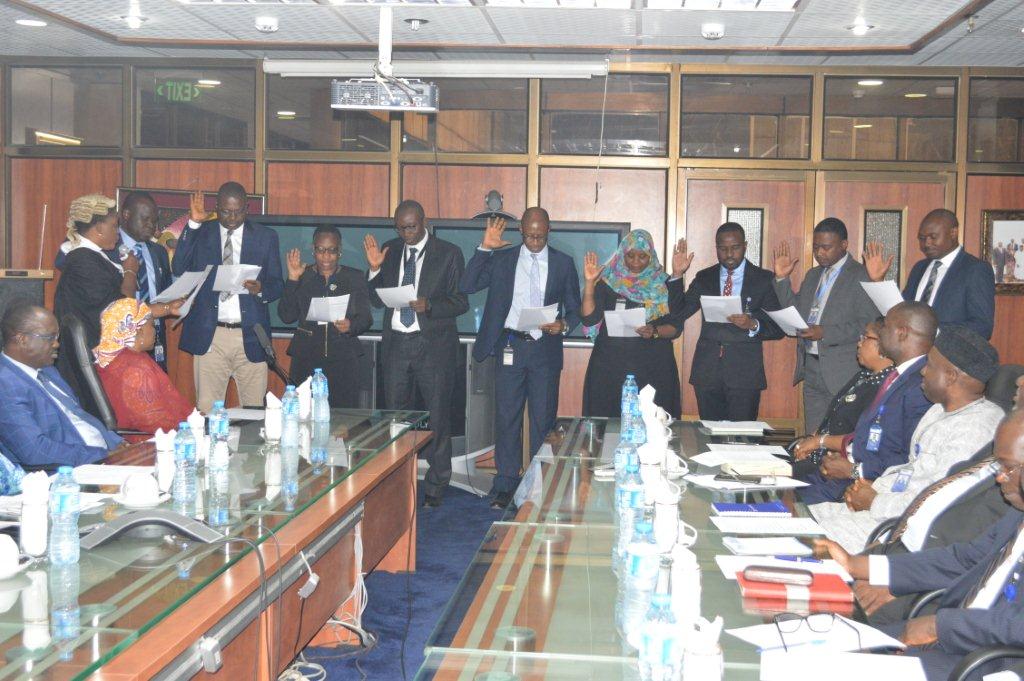 PIX1: Members of the NDIC re-constituted Anti-Corruption and Transparency Unit (ACTU) being inaugurated by the Independent Corrupt Practices and other related Offences Commission (ICPC) at the Corporation's Head Office, Abuja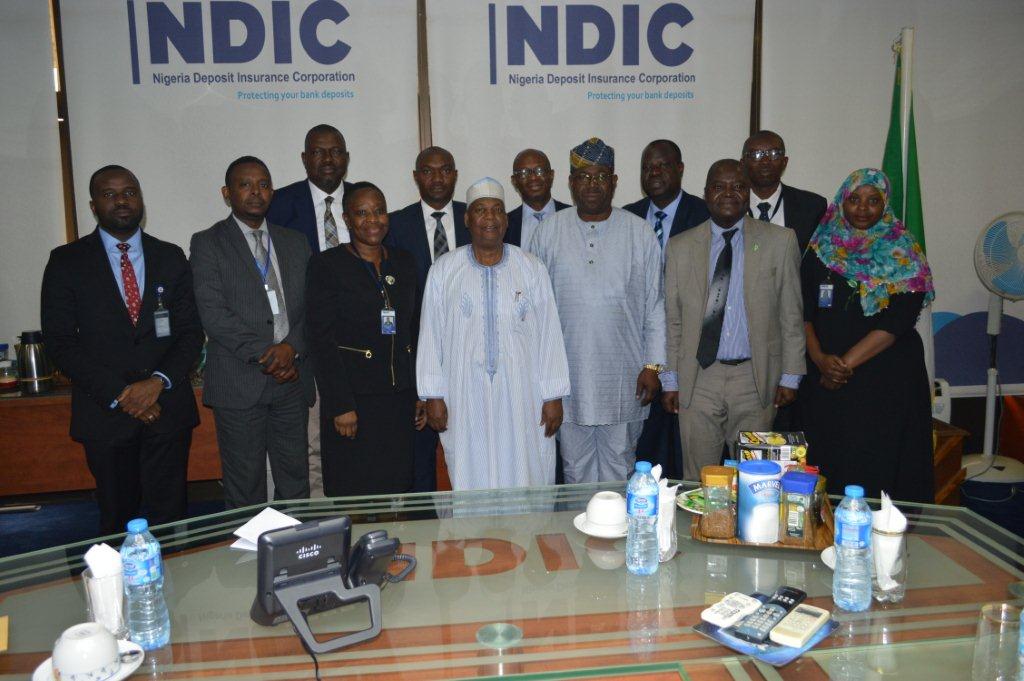 PIX2: NDIC MD/CE, Umaru Ibrahim (4th from Left); representative of Ag. Chairman, ICPC, and Head, Anti-Corruption and Transparency Unit (ACTU), Mr. Justin Kuatsea (2nd Right); some NDIC Executives and ICPC ACTU Staff at the inauguration of the re-constituted NDIC ACTU at the NDIC Head Office, Abuja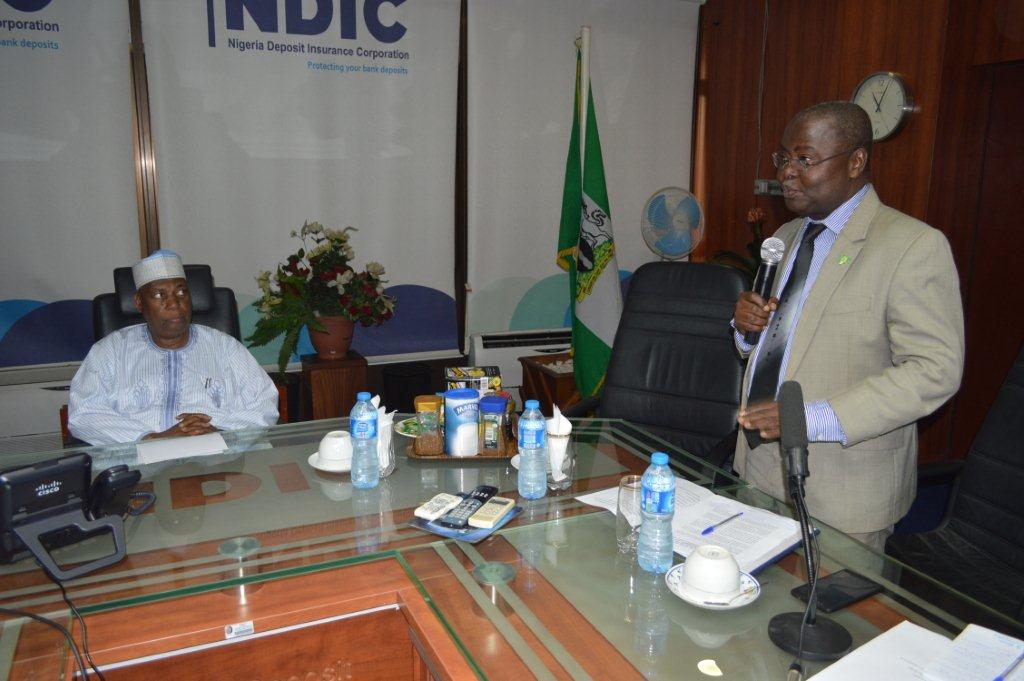 PIX3: L-R: NDIC MD/CE, Umaru Ibrahim listening to the address by representative of Ag. Chairman, ICPC, and Head, Anti-Corruption and Transparency Unit (ACTU), Mr. Justin Kuatsea during the inauguration of the re-constituted NDIC ACTU at the NDIC Head Office, Abuja
The Nigeria Deposit Insurance Corporation (NDIC)has zero tolerance for all forms of malpractices within the Corporation and in all the initiatives it has taken to fully implement its mandate. The Managing Director/Chief Executive of the Corporation, Umaru Ibrahim, mni,FCIB, made the remark during the inauguration of the re-constituted Anti-Corruption and Transparency Unit (ACTU) of the Corporation by the Acting Chairman of the Independent Corrupt Practices and other related Offences Commission (ICPC) who was represented by the Head of Anti-Corruption and Transparency Unit, Mr. Justin Kuatsea.
Alhaji Ibrahim stated thatbased on its mandate and supervisory activities, the NDIC is at the forefront of the fight against corruption through the enforcement of good corporate governance, transparency and accountabilityto minimise the risk of bank failurein order to protect depositorsand ensure safety and soundness of the financial system.
He described the inauguration of the NDICAnti-Corruption and Transparency Unit (ACTU) as good development as it will further strengthen theCorporation's resolve and its partnership with other government agencies involved in the anti-corruption fighttowards promoting credibleand effective service delivery in the public sector.
To that end, Alhaji Ibrahim further noted that the NDIC has been organising annual capacity building seminars for strategic stakeholders such as the ICPC, Economic and Financial Crimes Commission (EFCC), Special Fraud Unit and Nigeria Financial Intelligence Unit of the Nigeria Police Force in the area of financial crime investigation. He also expressed the readiness of NDIC to sustain its participation in the capacity building programmes organised by the ICPC Training Academy.
Responding,the Acting Chairman of ICPCAlh. Abdullahi Bako, said ACTU was created by the ICPC in 2001 in all government agencies to curb corrupt practices and to establish transparent processes and procedures in the public sector. He commended the NDIC for its commitment to transparency and accountability in the discharge of its regulatory responsibilities. He concluded his remarks by expressing the hope that the inauguration of the unit would create synergy for effective collaboration between the two agencies.