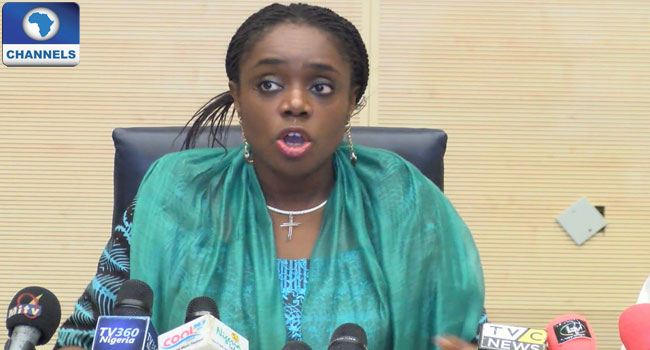 The Federal Government's plan to refinance its Treasury bill portfolio with a $2.5bn Eurobond will not increase its overall debt stock but will help lower cost, the Debt Management Office has said.
Proceeds from the bond sale would be converted to naira and used to redeem a more expensive local debt, thereby improving the government's debt service ratio, the DMO said in a statement on Friday.
The Finance Minister, Kemi Adeosun, had said on Wednesday that the country was planning to redeem N762.5bn worth of Treasury bills and that it would save government N64bn each year after the refinancing had been completed.
In January, the Director-General of the DMO, Patience Oniha, had told Reuters that the government would consider raising $2.5bn through Eurobonds in the first quarter to refinance a portion of its domestic Treasury bill portfolio at lower cost.
The government wants to refinance $3bn worth of a local Treasury bill portfolio of N2.7tn.
Eurobonds make up more than a fifth of Nigeria's $15.35bn foreign debt portfolio as of September and more than half of interest paid in the third quarter. Total domestic debt stood at N15.68tn by September.
The country wants to switch its borrowing mix so that foreign loans account for up to 40 per cent of its total debt portfolio by 2019, from about 25 per cent, to lower its funding costs and lengthen the repayment period, according to the DMO.