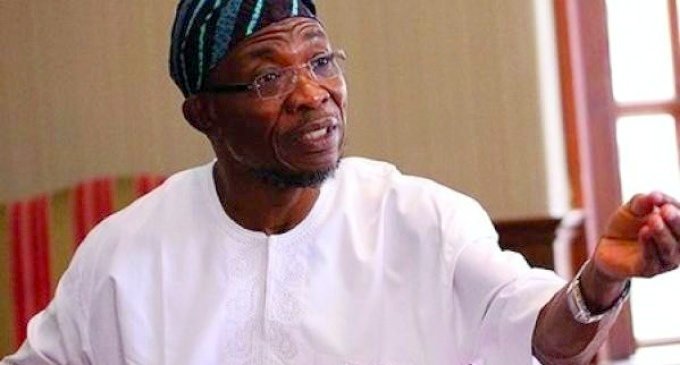 The Osun State Agency for Community and Social Development Project has partnered the World Bank Group to commit over N2bn to social developmental projects aimed at reaching 1,073,129 beneficiaries in rural communities.
According to a statement, the partnership is delivering 356 inclusive, gender-sensitive and multi-sectoral micro projects, covering education, rural electrification, primary healthcare, transportation, potable water provision in 263 communities across the state.
The Osun agency noted that most of the businesses and individual beneficiaries were already captured in the tax net.
It said the efforts of the state government would soon result in corresponding increase in investments and production in Osun State.
The statement read in part, "Tuns Farms, an indigenous poultry company, in partnership with smallholder farmers, ramped up broiler production to position the state as the second largest broiler producer in the country.
"Omoluabi Garment Factory, a public-private partnership venture between Sam and Sara Garments and the Osun State Government emerged as the largest garment factory in West Africa.  RLG Adulawo, an indigenous computer assembly plant, also established operations in Osun State as a result of the favourable infrastructure in the state."
The statement noted that the investments created many jobs with both the organisations and their staff boosting the tax revenues of the state government.
It said the Aregbesola-led government had reportedly recorded a 760 per cent growth on its investment base through diversification.
It attributed the investment of the state in oil and gas, modern poultry, agro-allied, and a host of other ventures.
The Managing Director, Omoluabi Holdings Limited, formerly known as the Osun State Investment Company, TundeFakeye, was quoted to have said recently that the agency which commenced operation in 2011 with a capital base of N300m had successfully increased its capital to N3.6bn as at 2017, representing 760 per cent increase within the spate of six years.
Fakeye said the increase was due to the array of innovations and business ideas that the current administration had introduced.
He was said to have advised other states to follow the footsteps of the Osun State Government by going into business ventures and building a reliable IGR.
This, he said, would help in sustaining the states in the face of dwindling monthly allocations from the federation account.
The agency said,  "Renaissance Capital, an emerging markets investment bank in Africa, recently published a report stating that Osun State and eight others are the largest economies in Nigeria. Ekiti, Lagos, Oyo, AkwaIbom, Rivers, Kano, Katsina and Kaduna are the other states.