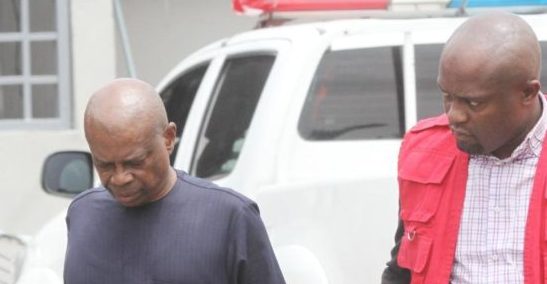 Justice Saliu Saidu of the Federal High Court, Lagos Division, has granted an injunction against Osigwe Foods and Agro Industrial Company Limited, owned by Chief Anselm Kayode Mohammed, on the application of Asset Management Corporation of Nigeria.
The firm allegedly owes AMCON nearly N5bn as the corporation took over the debt during the first three phases of purchase of Eligible Bank Assets from Union Bank, Unity Bank, Ecobank and the defunct FinBank, respectively.
The order also affects Mohammed's private residence with tenants on No. 17, Sowemimo Street, Ikeja GRA, Lagos State, according to a statement by the corporation on Monday.
AMCON has since appointed Chief Robert Ohuoba as the receiver over the business of Osigwe Foods and Agro Industrial Company Limited located at Iju Gudugba Village, along Agege Iju Waterworks Road, Ifako-Ijaiye Local Government Area of Lagos.
The statement read in part, "The enforcement took place at about 2.30pm on Tuesday February 19, 2018. The receiver has taken effective possession of Chief Anselm Kayode Mohammed's residence and Osigwe Foods and Agro Industrial Company Limited, respectively."
"Justice Saidu, in the order, also sanctioned the appointment of Chief Robert Ohuoba as receiver over the business and stock in trade and over all the fixed and floating assets of Osigwe Foods and Agro Industrial Company Limited wherever they may be found within the jurisdiction of the Federal High Court, and granted AMCON through the receiver, the possession of all the properties, moveable and immovable comprising of buildings, fixtures, vehicles and any other chattels, howsoever, described belonging to the defendants, Osigwe Foods and Agro Industrial Company Limited and Chief Anselm Kayode Mohammed."
The court directed the Inspector General of Police and the commissioners of police of all the states of the federation to assist the court bailiff to enforce the orders of the court pursuant to section 4 of the Police Act and 287(3) of the 1999 Constitution and arrest and bring before it any person who disturbs the execution of the order