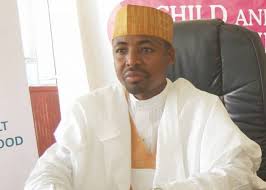 Kano state government has spent over N500m in fighting malaria-related diseases within two years as no fewer than 567 people died of it last year, the Commissioner for Health, Kabiru Ibrahim Get so, has said.
Addressing a press conference in commemoration with 2019 African Vaccination Week and World Malaria Day, Getso said that anti-malaria drugs were supplied to various health facilities across the state for free distribution to patients.
He said 94 percent of confirmed uncomplicated malaria cases recorded in 2018 was treated with 567 deaths attributed to the disease.
He said: "Malaria morbidity and mortality are costing government billions of Naira which include cost drugs, cost of admission of patients and other expenses."
The commissioner said malaria was the most common reason for outpatient consultations and visitation, saying "It is estimated that in 2018, there were more than 1.3 million hospital visits (34.4 percent of OPD attendance) and one percent of the total public hospitals and admissions, as well as 54 percent of the referrals through the newly designed two-way hospital referrals system, were due to the menace of malaria."
He also said the state government had provided malaria diagnostic kits, free malaria prevention drugs to women as well as distributed free long-lasting insecticide-treated nets in all the 44 local government areas.