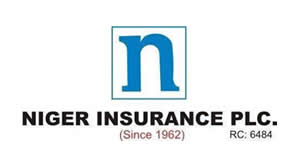 Niger Insurance Plc recorded an Operating profit of N593.81 Million in the year 2018, a strong indication that the giant Insurer has recovered from the loss of N978.93Million in posted in 2017, and, because of this, it has assured all shareholders that it will settle the claims.
The profit was announced by the Chairman of the company, Mr. Stephen Dike, recently at the company's 49th Annual General Meeting (AGM) in Lagos; He also made clear that the company gross premium written in 2018, stood at N4.45 billion and a gross premium income of N5.22 billion.
The Chairman said as part of efforts to address the issues of solvency, the board raised N2billion in 2019 adding that the money was deposited in an escrow account with First City Monument Bank (FCMB).
"In 2017 the board, as part of restructuring our company's assets to enhance liquidity, approved the sale of some real estate properties."
However, he stated that the properties which were worth up to N6.387billion were not concluded within the past two years, they were reclassified.
The Chairman stated that he was optimistic that with the renewed support of reputable agents the sales will be concluded very soon.
He assured the shareholders of enhanced communication "One of the areas we will take seriously is communications, we will enhance communication with our shareholders" he said.
Also speaking, the Managing Director of the firm, Edwin Igbiti, stated that the company is committed to settling all claims issues, noting that he joined the company because he believes it will not die, but live to meet the expectations of investors.
Igbiti said it is a new dawn at Niger Insurance and therfore urged all shareholders to continue to support to company to move it to the next level.