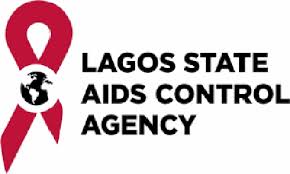 In line with the Lagos State Government policy of an all-inclusive healthcare service delivery to all residents as encapsulated in the T.H.E.M.E.S Agenda, the Lagos State AIDS Control Agency (LSACA) has sensitised 250 members of the hearing and visually impaired communities in Lagos on HIV prevention.
In her address at the event, the Chief Executive Officer of the Agency, Dr. (Mrs.) Monsurat Adeleke emphasised that hearing and visually impaired people have unprotected sex with one another, adding that the hearing community also take advantage of deaf women and girls to lure them into unprotected sex, which further exposes them to the risk of contracting sexually transmitted diseases (STD), including HIV/AIDS.
She lamented that stigmatisation, a major concern among the hearing community, can be better imagined among the deaf and the blind communities that found it difficult to seek medical, legal and social support in combating their health challenges, thereby resorting to self-help which further enhanced their vulnerability to HIV/AIDS infection.
In her words, "Low self-esteem, lack of appropriate legal framework made lots of the deaf and the blind women to silently endure dehumanising conditions of sexual and domestic violence without seeking redress, hence the need for the sensitisation campaign targeted at the community".
Dr. Adeleke averred that the present administration's drive for all-inclusive governance, which is in tandem with UNAIDS 90-90-90 initiative, made the Agency conduct Free HIV Testing  Services (HTS) for willing members of the communities for early detection and treatment.
The General Manager explained that, in organising the programme, the agency collaborated with the Lagos State Office of Disability Affairs (LASODA), Deaf Access Enterprise, Deaf Supporters Development Association, Deaf Teachers Association, Lagos State Association of the Deaf (LSAD) and the Nigeria Association of the Blind (NAB).
While noting that participants were drawn from the 20 Local Governments and 37 Local Council Development Areas of the State for better coverage, she disclosed that the campaign was carried out in five batches of 50 participants per batch with focus on the basic facts about HIV, prevention of Mother-to-Child Transmission (PMTCT), the impact of Stigma and Discrimination, Condom Demonstration and Referral Linkages, including group work for better assimilation.