*while MAN ask government to scale-up its plan for the energy sector to reduce cost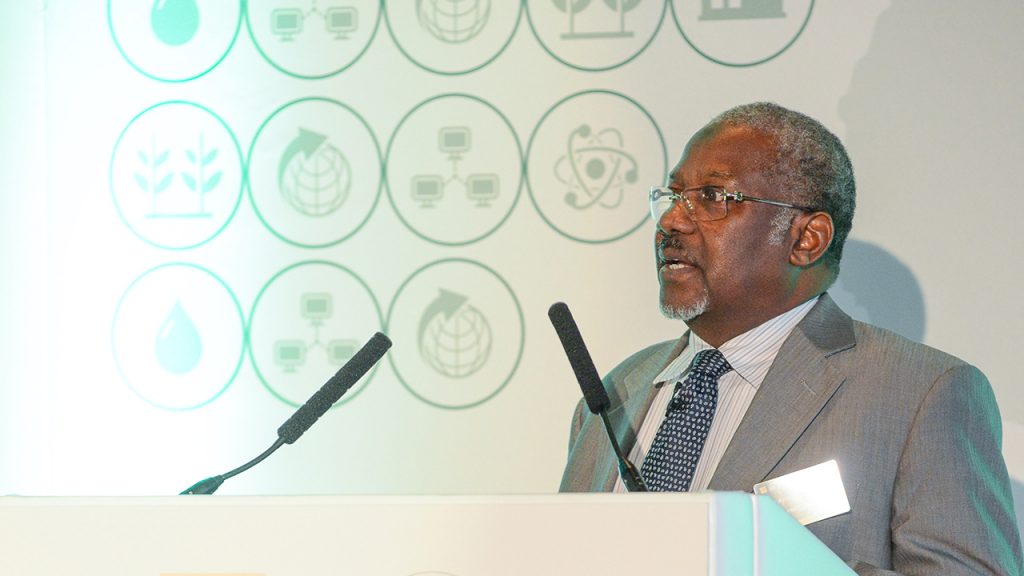 The Manufacturers Association of Nigeria (MAN), has been mandated by the federal government to get ready for a fourth industrialisation revolution that will accompany the Africa Continental Free Trade Agreement (AFCFTA) recently signed by the federal government.
The Manufacturers were given the mandate at the fifth edition of the Nigeria manufacturing and equipment expo and sixth edition of the Nigeria Raw Material Expo currently holding in Lagos.
In his address to the Manufacturers at the expo, Vice President, Professor Yemi Osinbajo, stated that with the trend of technological development going on in various sectors of the economy, and around the world, Nigeria and its business community is living in exciting time .
According to him, Nigeria is standing on the brink of the fourth technological revolution that will fundamentally alter the way her people live, work and relate to one another .
He added that the emergence of the African Continental Free Trade Agreement, an agreement that will change the positioning of the Nigerian market and the way trade is carried out in Africa is already staring on the faces of Manufacturers coupled with diverse technological changes coming with the revolution.
"The possibilities of billions of people connected by mobile devices, with unprecedented processing power, storage capacity and access to knowledge are unlimited and these possibilities will be multiplied by emerging technology breakthroughs in fields such as artificial intelligence, robotics, autonomous vehicles3-D printing, and so forth. Already, artificial intelligence is all around us from self driving cars and drones to virtual assistants and software that automatically translate languages", he noted.
The Vice President, who was represented at the event by the Minister of Industry , Trade and Investment , Chief Niyi Adebayo, noted that the signing of AFCFTA by federal government presented a great opportunities for the manufacturing sector adding that they now have opportunity to extend their reach across Africa where they were already exporting commodities such as fast- moving consumer goods, cement and even FinTech.
"This is crucial because we are also the target market for all Africa.Thus we also have to devise strategies to mitigate the risk of dumping. The Manufacturers Association of Nigeria (MAN) has been a strategic partner and participant in the on going negotiations and implementation task force.It now has a redefine and challenge itself to partner with the public sector to ensure we reap the immense benefits that await our economy and our people in these changing times", he stated.
He said on its part, government is gearing up to take maximum advantage of these changes but observed that there are enormous challenges.
He listed these challenges as rapid population growth which he puts at three percent per annum, increase in number of youthful job seekers, and challenge of meeting domestic food requirement.
He however said government knew what must be done and had already embarked on initiatives to address these.
In his welcome address, MAN president, Engr Mansur Ahmed, explained that NIRAM Expo was aimed at creating a platform where stakeholders in the raw materials supply chain would come together to synergise, display and trade in available resources and raw materials with the users of their products.
He said with this in mind, the association, intends to close the information gaps and encourage local sourcing of available raw materials by manufacturing industries which is in line with government's backward integration programme.
He said the choice of the theme of the 2020 EXPO "The Fourth Industrial Revolution and the Nigerian Manufacturing sector", was informed by the observed global trends and current development experienced in some developing nations, which have used industrialisation as a growth tool to drive and transform their economy as well as improve their standards of living.
He said ahead of the implementation of the AfCFTA which will open our manufacturing sector to a much larger market, Nigeria manufacturers have to adopt the use of new technology to compete favourably with other nations that will be participating in the free trade market.
He however said one critical challenge before manufacturers in this regard is inadequate energy supply for industrial use.
"As manufacturers we cannot achieve competiveness with the current state of our electricity supply. It is thus, expedient that government scale-up its plan for the energy sector to reduce cost, improve processes, maximise value addition and generate employment. There is also the need to increase skills and labour productivity and encourage more women into the manufacturing field in this regard. The nation's current energy projection and currently generated supply is below the expected level required to drive an industrialised economy", Ahmed said.