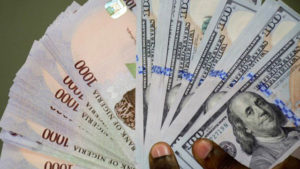 It has come to the attention of our organization that several non-governmental and religious organizations have been peddling stories about the existence of a grant for small businesses from an international Development Finance Bank, this story, sadly, isn't true.
It is disheartening to note that a couple of these organizations have been selling application forms to unsuspecting members of the public in the guise that they are being pre-qualified for the grants, promising sums of money ranging from One- Ten Million Naira, without any pledge of collateral.
We ask members of the public who have information about such organizations to either share same with us and or security agencies with a view to halt the activities of these organizations, their intention is basically to fleece unsuspecting members of the public of their hard earned resources and is inimical to the growth of the small business sector of the Nigerian economy.
While we continue to advocate for improved ecosystem (access to finance inclusive) for small businesses to thrive in Nigeria, we call on all small business owners to be weary of organizations who are latching onto their continuing search for access to finance to promise them of grants from international development bank(s).
Thanks
Celestine Okeke
Lead Partner; Sustainable Entrepreneurship and Economic Development Initiative. celestine@seedi.org.ng